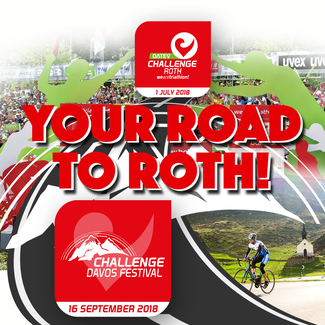 YOUR ROAD TO ROTH!!!
 
You would like to start in Roth on July 1, 2018? But you didn't get a slot? That's your chance now! Challenge Davos offers you a ticket for Roth. What do you have to do? 

1. Register here for Challenge Davos until November 22, 2017!

2. Share AND like the post on Facebook!

3. With a little bit of luck you have the chance to get one of the Roth slots for 560 Euro (registration must be done until November 30, 2017)!